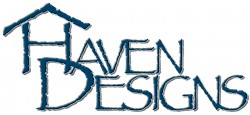 Haven Designs has been selected by the Willow Creek HOA Design Committee to review and provide a recommendation to the Design Committee on all submitted design applications (including: construction of any residential building, structure, improvement or premises on or  excavation of any portion of a parcel or any material change or alteration to any buildings, structures, improvements or premises constructed on a parcel including landscaping).
Approval Process
The approval process for these reviews can be found in Schedule B of the Restrictive Covenant – Design Regulations.
Fees for architectural review are $1,000 upon initial submission and an additional fee of $500 may be levied upon additional reviews.
New Haven Contact Information:
Petula Foley A.T.
Designer
HAVEN DESIGNS
Plan Design, Drafting & Architectural Control
1008 Pensdale Crescent SE
Calgary, AB T2A 2G1
403-589-3236