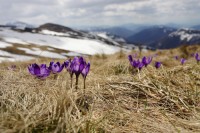 Hello Willow Creek Owners!
Just a few reminders:
Home Owners Annual fees are now past due.  If you have not yet sent in your fees please do so immediately – the fees are an important piece of managing our community.  To residents who have sent in their fees – thank-you!
Waste collection bins should have been delivered to all homeowners.  If you have not received your please contact us at info@willowcreekhoa.ca.
Keep your eyes open for the confirmation of a date for the 2016 Annual General Meeting in the next couple of months – ** it is important to remember that both AGM attendance and voting rights are conditional on dues payment. 
With spring being here (hopefully to stay!) we would ask that if any residents head out for a walk or are working in your yard – please be mindful and collect any waste you might find along the way.
Thanks!
Ross Krill
Willow Creek HOA